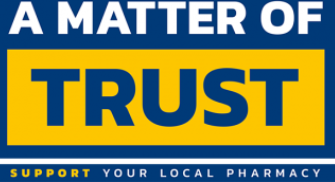 Community Pharmacy Agreements
Community Pharmacy Agreements (CPAs) take the form of 5-year 'contracts' between the Commonwealth Government and the Pharmacy Guild of Australia. These determine the remuneration paid to pharmacists for dispensing pharmaceutical benefits and to perform other functions required under that agreement. An interesting nuance is that the agreements also include wholesaler compensation. Why wouldn't the National Pharmaceutical Services Association (NPSA), who does represent the wholesalers, as well as other relevant stakeholder groups, also be in the negotiation room and part of the agreement?
An independent statutory body, the Pharmaceutical Benefits Remuneration Tribunal (PBRT) was established in 1981 under section 98A of the National Health Act 1953 (the Act) to determine compensation levels. Immediately prior to 1990, remuneration consisted of a dispensing fee and a 25% mark-up on PBS listed items.
In the late 1980s, there was a dispute between the Commonwealth Government and the Pharmacy Guild around the issue of whether the price paid for dispensing PBS drugs should be based on the average cost of dispensing across all pharmacies, or the cost of dispensing in an 'efficient pharmacy'. No agreement on calculating the price on an efficient pharmacy basis could be reached.
This period of unrest ended after the 1990 election, and since 1990, section 98BAA requires the Commonwealth to enter into successive five-year agreements with the Guild, 'or another pharmacists' organisation that represents a majority of approved pharmacists' approved to supply PBS subsidised medicines in Australia.
The first Community Pharmacy Agreement was negotiated and covered the period 1991-95. A new approach to dispensing fees was introduced with a combination mark-up and flat dollar amount based on the value of the PBS item. Financial incentives to close and amalgamate pharmacies were included to stimulate rationalisation of the distribution of pharmacy services. The intent being that lower pharmacy numbers would encourage economies of scale greater and profitability. From 1991-95, this program resulted in 630 pharmacy closures and 64 amalgamations, at a cost to Government of $52 million.
Other clauses restricted where a pharmacy could relocate its existing PBS approval, and imposing strict restrictions on approving a new pharmacy. Additional financial support was provided to community pharmacies in rural and remote areas, and by the end of the first Agreement, just over 400 pharmacies were receiving an Essential Pharmacy Allowance.
The second Community Pharmacy Agreement 1995-2000 consolidated the gains made by the 1CPA initiatives. It also included a fee for service to accredited pharmacists conducting limited medication reviews for nursing home residents. This expansion into payment for services will be further seen in future CPAs (in the next article).
https://tacshealthcare.com.au/wp-content/uploads/2018/06/CPAs.png
182
335
YeeHar
https://tacshealthcare.com.au/wp-content/uploads/2018/04/TACS-Healthcare-No_Icon_Large-1.png
YeeHar
2018-06-03 23:33:23
2019-11-13 10:00:56
Community Pharmacy Agreements